Netizens Reactions As Mark Goldberg Links The OBIdient Movement To George Floyd's Death
The movement of ObIdient is gradually gaining global attention as news about Peter Obi now shows on more international media outlets.
UN Dispatch editor  and a well known journalist, Mark Leon Goldberg has argued that the death of George Floyd has a link with the OBIdient movement.
In a Twitter thread,  Mark Goldberg said that the Black Lives Matter movement which was highly impacted by George Floyd's death was what inspired the Endsars protest. George Floyd was an African-American man who was k*lled by an officer in Minnesota in May 25, 2020.
His death Triggered a cumbersome protest in the United States and it was also a major catalyst to the Black Lives Matter movement.
Mark Goldberg further Explained that the Endsars protest triggered a "massive" poltical awakening among the young people which was why there was a huge  rise in the number of newly registered voters of people below the age of 34 and most of these young people are rooting for Peter Obi's presidency.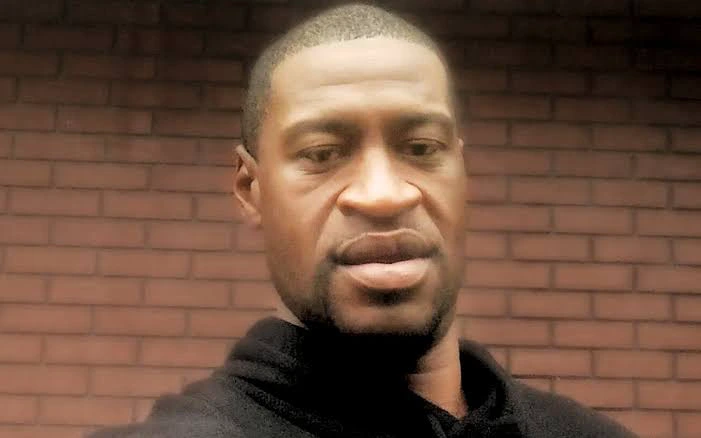 (George Floyd)
Read his tweets below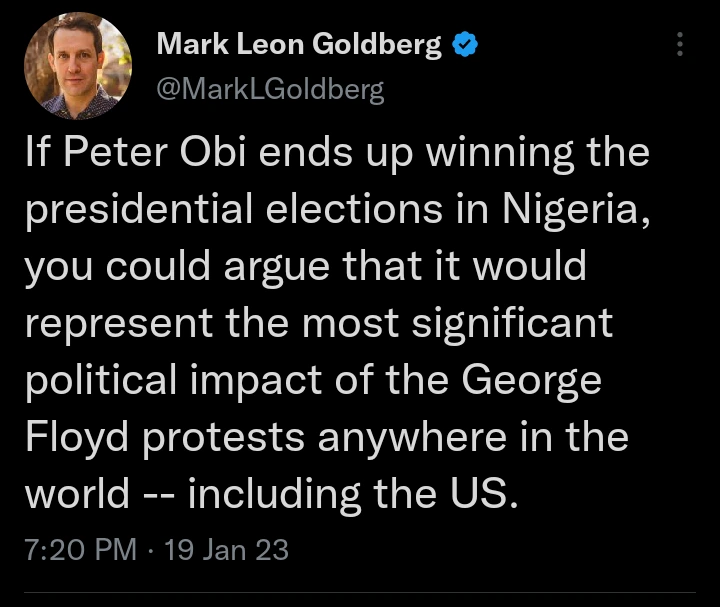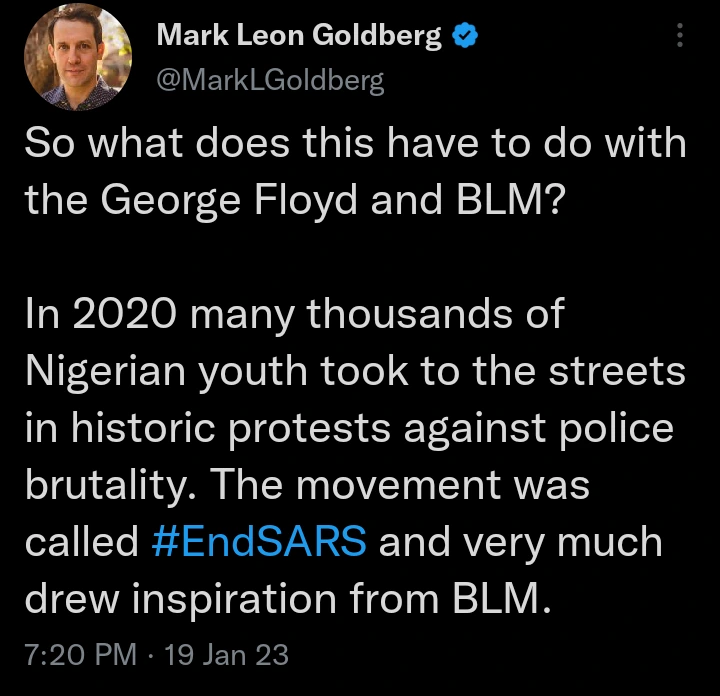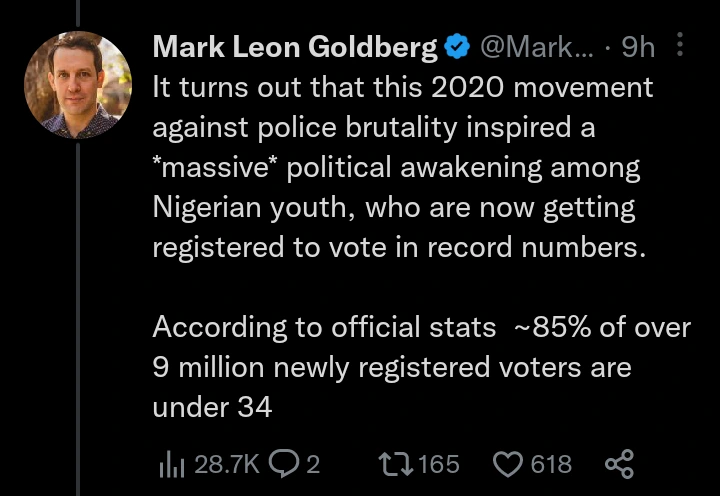 See people's reactions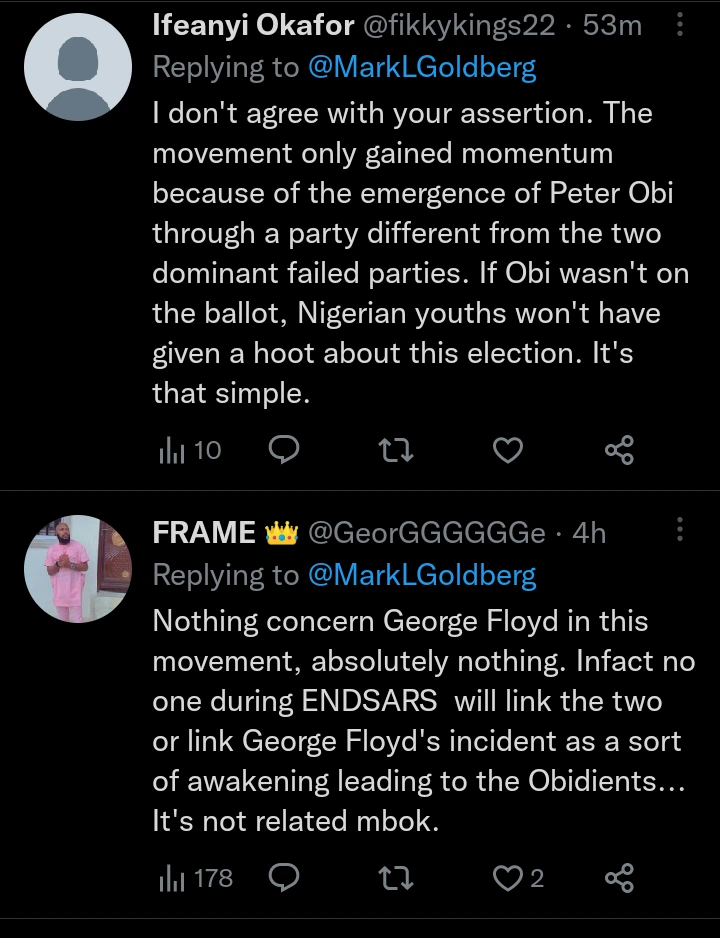 What's your thoughts about this use the comment section below .