Some football players consider the locker room or dressing room the team's "most private location" It's a place where players can feel "together" or "divided." A place where games can be decided before kickoff. What happens behind locked locker room doors is often guessed. The truth of conflicts, disagreements and practical jokes is rarely revealed. We list the five most attractive football club locker rooms.
1. Olympiacos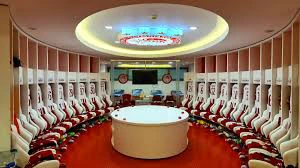 Olympiacos FC is a professional Greek football team headquartered in Piraeus, Attica. You may know it as Olympiacos Piraeus or just Olympiacos. They play in front of a home crowd of 32,115 at Karaiskakis Stadium. Olympiacos has been around since March 10, 1925, and they have one of the best locker rooms in Europe. Today, relaxation is a breeze for all involved.
2. Chelsea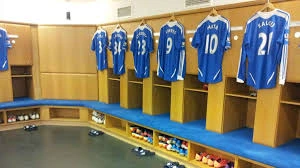 The Chelsea Football Club is a British professional team that plays its home games at Fulham Road in West London. They have been around since 1905, and you can catch them playing in England's top division of football, the Premier League. Since the club's establishment, every single one of Chelsea's home games has been played at their lone home stadium, Stamford Bridge. A seated grandstand and open, bowl-shaped changing areas are included. It has a stunning beauty that belies its square form.
3. AC Milan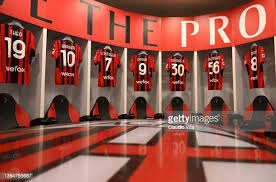 One of the wealthiest football clubs in the world, and this has affected the club's locker room. As a result of the lavish expenditures made by the club's owners, the locker room is widely regarded as one of the most aesthetically pleasing in all of football.
4. Real Madrid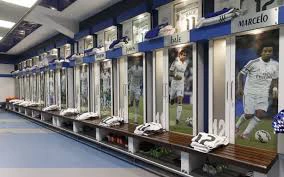 The Real Madrid Football Club, based in Madrid, is a professional Spanish soccer team. The football team is regarded as one of the most successful in the globe and is one of the wealthiest in the world. The majority of the money went toward updating their club's stadium, which led to them having one of the nicest locker rooms in all of Europe.
5. Brighton

The Albion are an English professional football team based in Brighton and Hove. The Premier League is the top level of English football, and they play there.