Video Of Former President Olusegun Obasanjo Playing Football As He Celebrates 85th Birthday
Birthdays are important because they occurs once a year. It is also a day that reminds the celebrant that they have spent another 365 days on earth.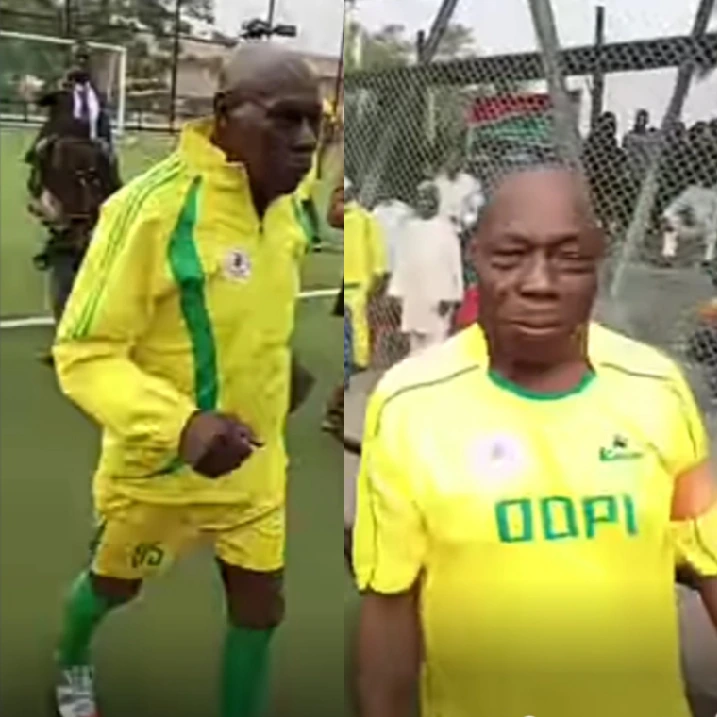 The celebrant of a birthday often pays extra thankfulness to God and gets special treatment from family members, friends, colleagues, and admirers.
Former Nigerian president, Chief Olusegun Obasanjo is celebrating his 85th Birthday this year. In marking his special day, some event have been lined up for the former president as part of celebration of the life he has spent.
One of the events that have been organized is a football game between Obasanjo and friends.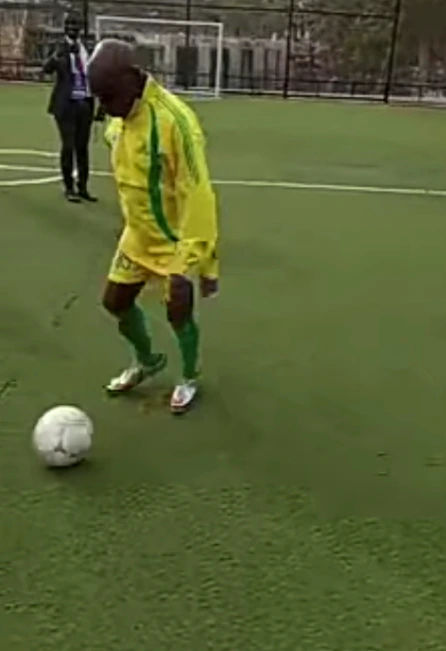 Just yesterday, Obasanjo was seen playing football in presence of his love ones and well wishers. Former aide of the president, Doyin Okupe shared the video of Obasanjo playing football to the admiration of his colleagues who came to celebrate with him.
Kindly share your thoughts below the comments section of this article.