Have you tried #quingistpopcorn today?
Have you tried #quingistpopcorn today ?
Quingist Popcorn is a variety of corn kernel which expands and puffs up when heated.
As we all know, Corn was discovered about 10,000 years ago in Mexico.
Quingist popcorn kernel's are strong hull contains the seed's hard, starchy shell endosperm with 14–20% moisture.
Quingist Popcorn can be consumed at:
Sporting Events,
Movie,
Hangouts,
Sit Out and Sit-In,
Date night,
Quiet Time,
Birthdays,
Child Dedications
Child Naming,
Give aways,
Wedding, And Other Events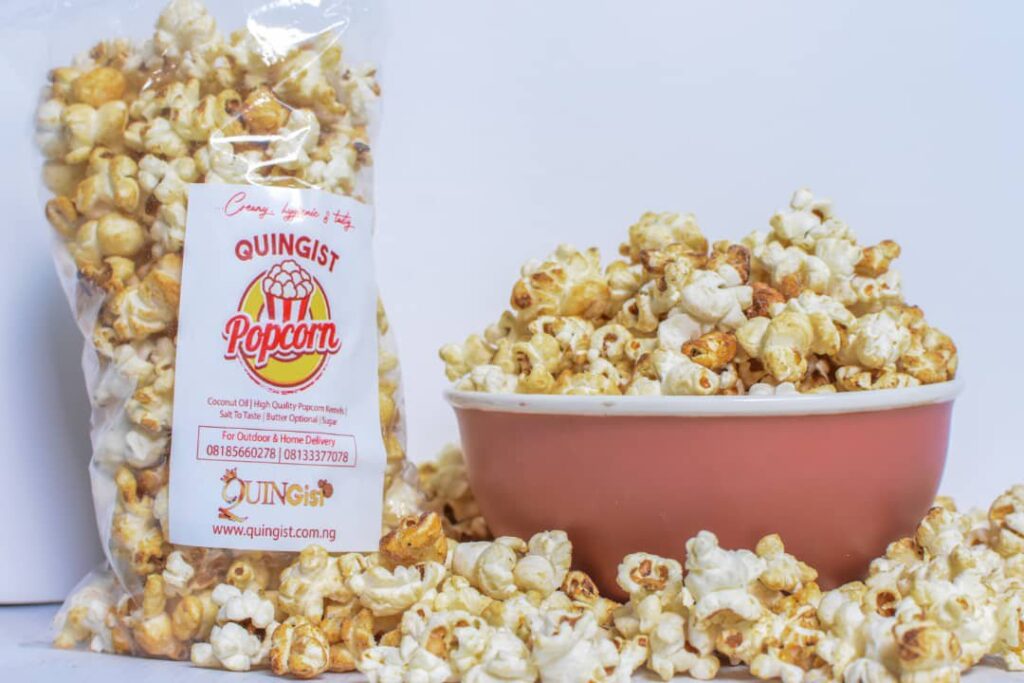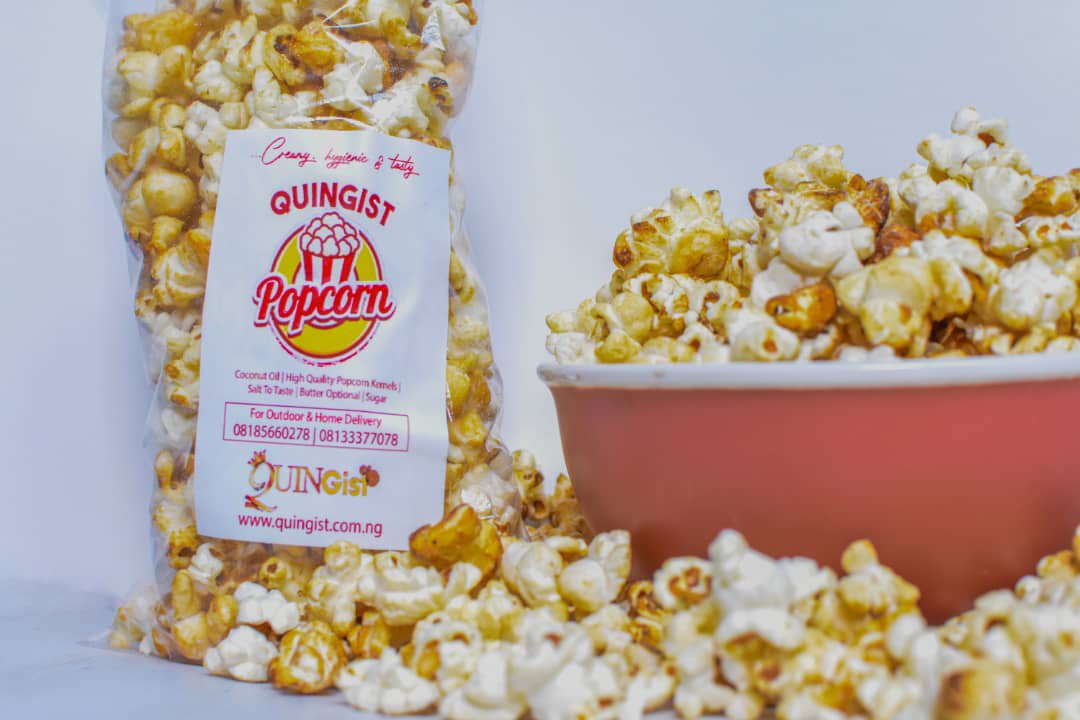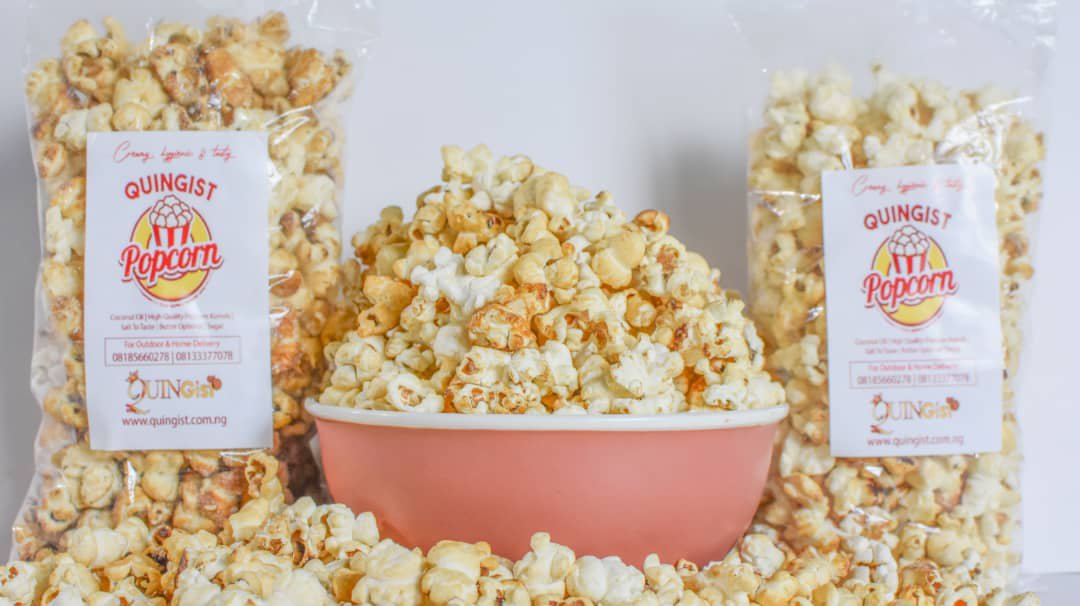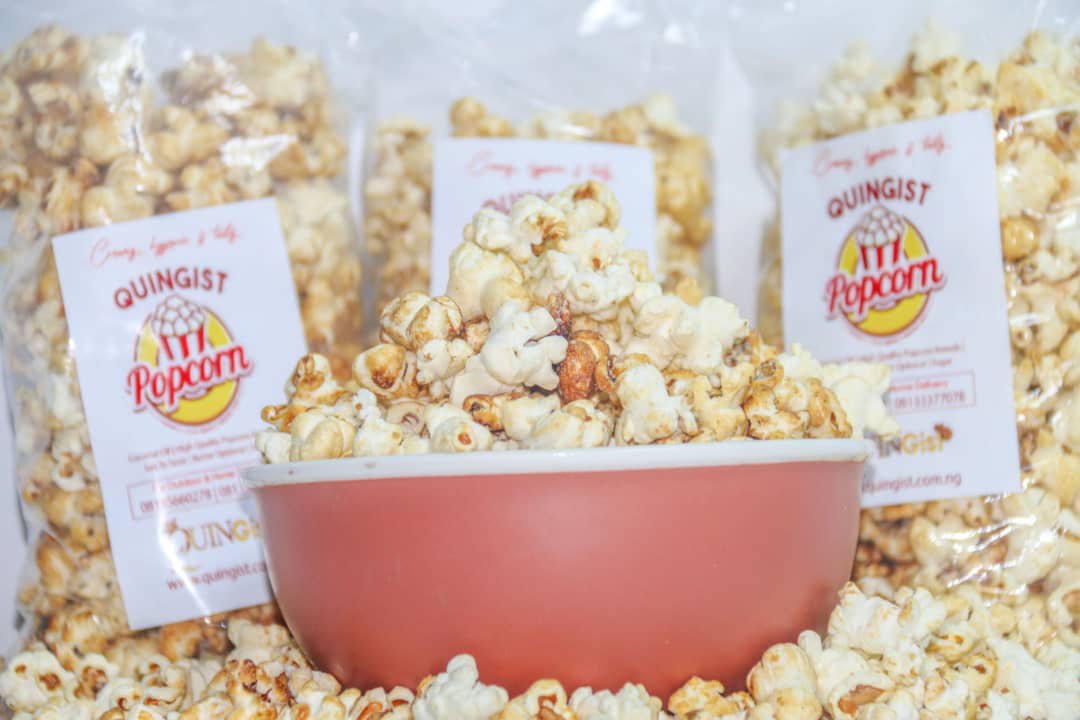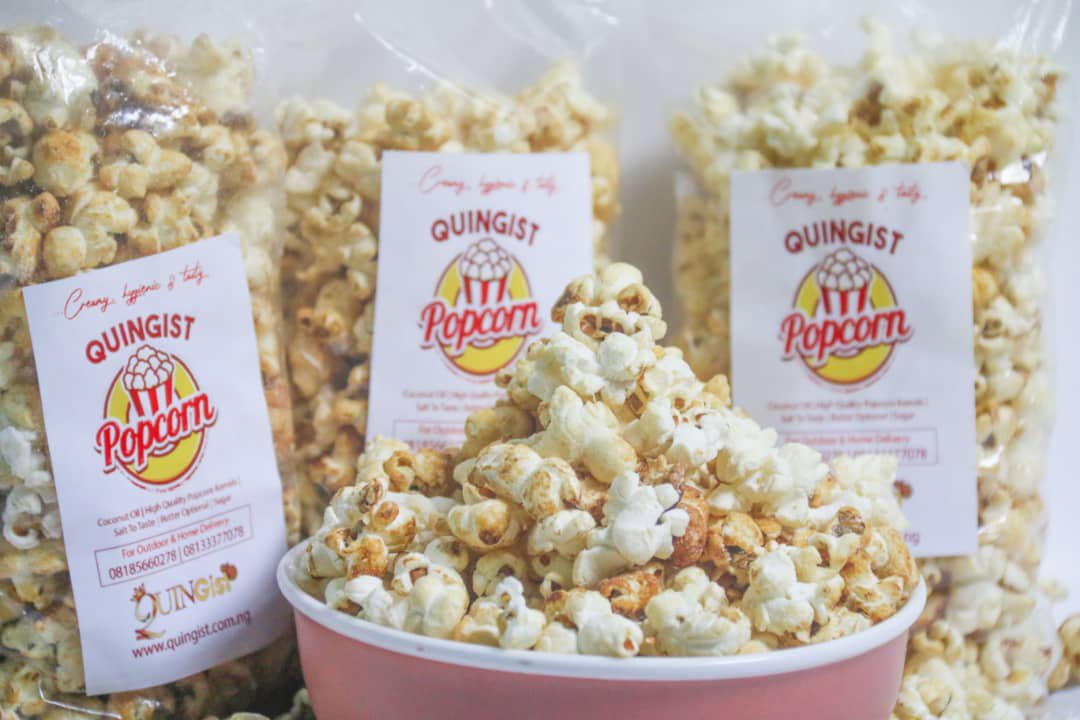 You can decide to consume Quingist popcorn as a hearty snack food with salt or as a sweet snack food with caramelized sugar.
Quingist Popcorn smell has an unusually attractive quality for everyone. This is large because it contains 6-acetyl-2,3,4,5- tetrahydropyridine and 2-acetyl-1- pyrroline, very powerful aroma compounds that are also used by food and other industries either to make products that smell like popcorn, bread, or other foods containing the compound in nature.
One can consume Quingist Popcorn as a breakfast cereal by mixing popcorn with milk and a sweetener.
THE NUTRITIONAL VALUE OF QUINGIST POPCORN ARE: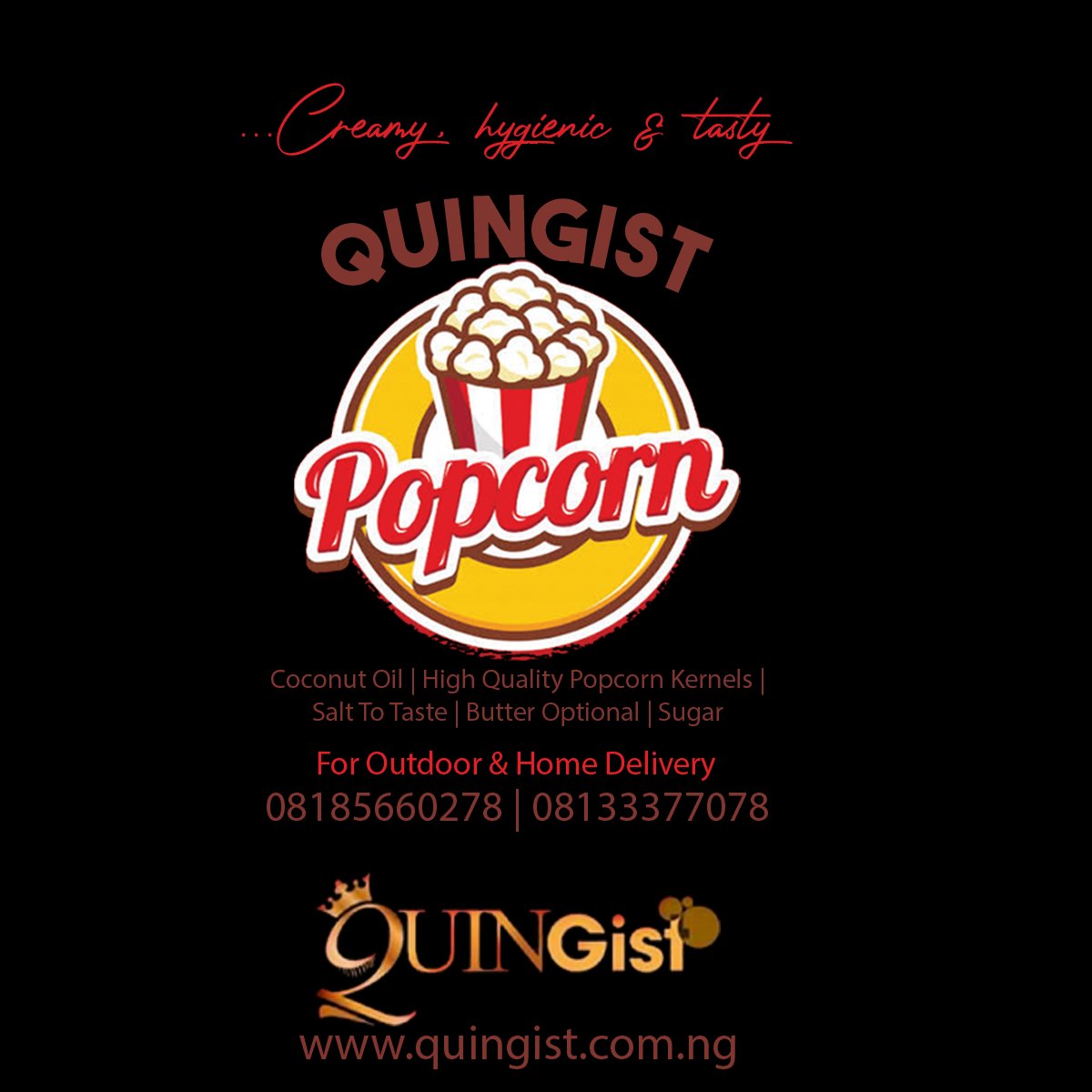 *POPCORNS WITH NO ADDITIVES
Nutritional value per 100 g (3.5 oz)
Energy: 1,598 kJ (382 kcal)
Carbohydrates: 78 g
*Dietary fiber: 15 g
*Fat: 4 g
*Protein: 12 g
*Vitamins: Quantity: %DV†:
Thiamine (B1). 0.2 mg 17%
Riboflavin (B2). 0.3 mg 25%
*Minerals: Quantity: %DV†:
Iron. 2.7 mg 21%